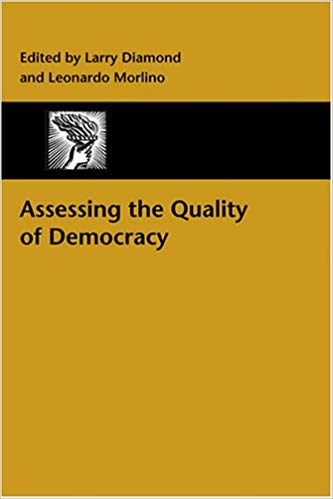 Assessing the Quality of Democracy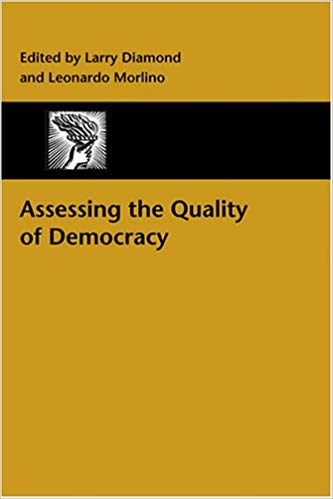 "An important milestone in the study of democratic quality, and an excellent resource for both scholarly researchers and graduate courses on comparative democracy and democratization."—Daunis Auerson, Political Studies Review
Where to Buy
"An important milestone in the study of democratic quality, and an excellent resource for both scholarly researchers and graduate courses on comparative democracy and democratization."—Daunis Auerson, Political Studies Review
This volume focuses on the best ways to evaluate and improve the quality of new democratic regimes. The essays in part one elaborate and refine several themes of democratic quality: the rule of law, accountability, freedom, equality, and responsiveness. The second part features six comparative cases, each of which applies these thematic elements to two neighboring countries: Brazil and Chile, South Africa and Ghana, Italy and Spain, Romania and Poland, India and Bangladesh, and Taiwan and Korea.
Contributors
---
David Beetham, University of Leeds; Yun-han Chu, National Taiwan University; Larry Diamond, Hoover Institution; Sumit Ganguly, University of Texas–Austin; E. Gyimah-Boadi, Center for Democratic Development, Ghana; Frances Hagopian, University of Notre Dame; Robert Mattes, University of Cape Town; Leonardo Morlino, University of Florence; Alina Mungiu-Pippidi, Romanian Academic Society; Guillermo O'Donnell, University of Notre Dame; Marc F. Plattner, International Forum for Democratic Studies; G. Bingham Powell, Jr., University of Rochester; Dietrich Rueschemeyer, Brown University; Philippe C. Schmitter, European University Institute, Florence; Doh Chull Shin, University of Missouri at Columbia.
Editors
---
Larry Diamond is coeditor of the Journal of Democracy, codirector of the International Forum for Democratic Studies, and a senior fellow at the Hoover Institution.
Leonardo Morlino is a professor of political science at the University of Florence and director of the Research Centre on Southern Europe and author of Democrazie e Democratizzazioni.